Is there serious air pollution in the cities in which they live? Maybe some people live in areas where air pollution is not so severe, and they are not so vigilant and feel harmful to air pollution, but in fact, air pollution is everywhere, and China's reforms are nearly four. Over the past ten years, my country's economic development has undergone earth-shaking changes, but at the same time it has inevitably brought environmental pollution, including air pollution, water pollution, and life pollution. In the current, polluted environment, the use of air purifiers is imminent. Not only outdoor air pollution, but indoor air pollution has to be taken seriously. So what is the reason for using an air purifier?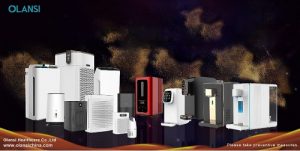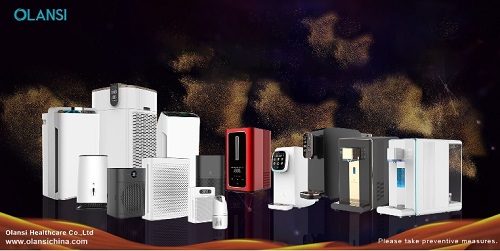 1. Removal of formaldehyde in the decoration room
If the smog still bullies people by region and season, formaldehyde is relatively fair-rural cities are treated the same, winter and summer are not distinguished, as long as you decorate the house, formaldehyde will follow. This year, who doesn't have one or two newly renovated houses?
The hazards of formaldehyde, every company that makes air purifiers backs up, but when it comes to thorough purification, not every company understands it.
Friends who have done a little research on air purifiers know that most of the filter elements on the market that purify formaldehyde are adsorbed by activated carbon. This method is really effective, especially in the initial stage of purification. However, as time goes by, the adsorption of activated carbon is gradually saturated, and it seems to be incapable of continuing to remove formaldehyde. Even when the temperature rises, the adsorbed formaldehyde is released again, causing secondary pollution. If you don't want to be hurt by the enemy, the best way is not to lock it up, but to complete humane extinction. It is the same to prevent secondary pollution of formaldehyde.
At present, there are very few purifiers capable of "humane extinction" of formaldehyde in China. The cold catalyst decomposition technology of Olandes air purifier can quickly decompose formaldehyde into carbon dioxide and water that are harmless to the human body under normal temperature and pressure. Without any secondary pollution.
2. Outdoor atmospheric environment
As early as 2008, the Ministry of Environmental Protection of my country issued an announcement showing that among the 519 cities in my country that reported air quality data, only 21 cities reached the first level, accounting for only 4% of the total number.
Three, ensure healthy breathing
Two-thirds of a person's life is spent indoors. According to surveys, the indoor air pollution rate is 5-10 times that of the outdoor. The indoor chemical pollutants such as second-hand smoke, formaldehyde, and radon gas , Benzene series, ozone and peculiar smell, indoor hygiene products may produce carbon dioxide, carbon tetrachloride, dibenzene, toluene, xylene and other toxic substances, which are very harmful to the human body. Long-term exposure to indoor air pollution can easily lead to various diseases such as respiratory diseases, lung cancer, and atherosclerosis.
The above three reasons tell you that it is impossible not to use an air purifier. The multi-layer filtration system of the Olansi air purifier can filter, adsorb and decompose the indoor air pollutants layer by layer to achieve a cleanliness of more than 99.97%.