January 5th to 6, the Ministry of South North, north of Huang Huai, Shaanxi Province, South Western, southwestern Sichuan basin, southwestern Heilongjiang and other places have moderate haze, local severe haze, the central meteorological station from 5 to 6 continue to publish orange signal warning haze. Hebei, Henan, Shandong and other parts of area of visibility less than 200 meters in 5, the Central Meteorological Observatory issued a yellow fog warning. The Ministry of Environmental Protection said to the media briefing, a number of national city start heavy pollution weather warning, expected on January 5th – 8, the pollutant dispersion conditions remain unfavorable, heavy pollution weather process will remain, some areas may reach serious pollution.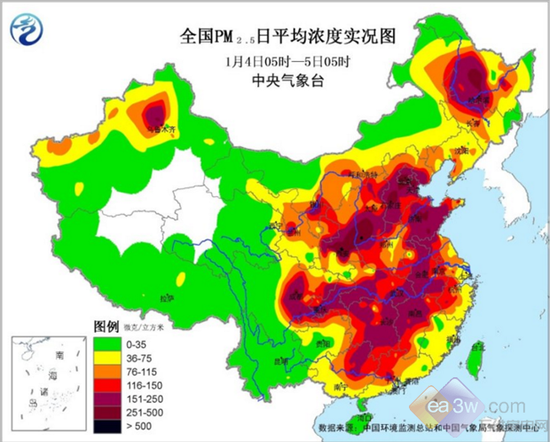 The government actively taking various measures to mitigate pollution, and to have long been accustomed to haze frequent bombing of the northern people, will not choose to sit still, maybe we can't change the environment, but the interior of the Home Furnishing environment, we can still do everything we can to the room within the effective anti haze tool is all kinds of air purifier, air purifier when hit, heavy haze overwhelming, high purification speed and long lifetime is particularly important.
In order to effectively remove heavy pollution, heavy haze of indoor air pollution
Research and analysis of domestic and international Olans of air pollution, the air purifier for research design of heavy pollution, more quickly and more effective removal of PM2.5, different from the ordinary air purifier market, purification speed and long service life of the filter element.
Purification speed: Olans air purifier with cleaning faster, rapid removal of heavy pollution, clean air volume (particulate) up to 320m3/h, 100 square meters of a closed room air purification theory of time is only about a few minutes, can be applied to a larger space.
Long service life: the use of high efficiency HEPA main filter, dust capacity is greater, the cumulative amount of purification (particulate matter) stronger, can significantly extend the life of the rear main filter, in the case of continuous heavy pollution, the main filter life extension
Olans air purifier, the biggest highlight is the patent of PM2.5 real time monitoring technology, see PM2.5 as clear as noonday in indoor air purification effect, can be at a glance! Sensor real-time automatic cruise self-test, when PM2.5 large fluctuations immediately wake up, to avoid the deviation of sensor monitoring on the market, to ensure that the PM2.5 monitoring accuracy and longevity.
This year the strongest haze menacing, targeting the Olans air purifier heavy pollution design, let you quickly escape the heavy fog and haze, away from the PM2.5, guarantee the indoor air quality, heavy haze under can breathe freely.