It's understandable that most of us are in a place where we want to know more about the air that we breathe, and what it contains. Nowhere is it more important to take care of what we're putting into our bodies that at home.
Although pollution, dust, pet dander, allergens and germs are an unfortunate part of everyday life, the best air purifiers promise to reduce the amount of unwanted pollutants that linger in the air around us.
They do this by filtering the air in a space, often through several layers of filtration, and pushing out cleaner, less harmful air. This translate into anything from less dust, to pet hair and smoke being eliminated from the environment.
In an effort to help you to choose the best air purifier for your home, we've looked at some of the leading products that are available right now. Whether you're looking for a stylish purifier that will blend in with your carefully chosen OLANSI, or a machine quiet enough for the bedroom, we've got an example in our ranking below. Scroll down to see what we thought.
Competitived Advantage Air Purifier A3 Model.
CADR 200m³/h
Pre-Filter + HEPA+ Activated Carbon Filter
5 Sensor & Display
Three Wind Speed & Auto Mode & Sleep Mode
AC Motor from Weiling Midea
Timer + Filter replacement reminder + Children Lock
CE, CB, ROSH, FCC, UL certificates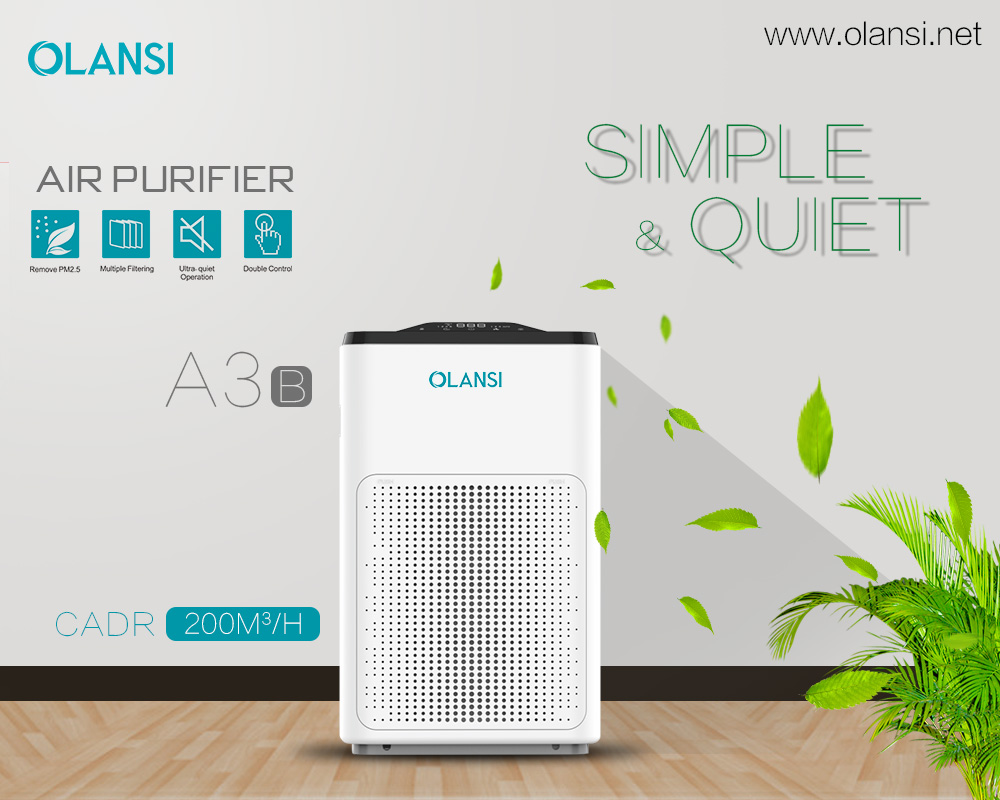 We have over 25 Air Purifier Models with different size and design for your reference.
What is HEPA?
HEPA refers to a type of filter found in most modern air purifiers that remove at least 99.97% of tiny particles in the air. The letters refer to 'high-efficient particulate air' and it's widely understood to be the best option when it comes to air purifiers. Many products, including several on our list, use a combination of HEPA and activated carbon filters, adding to their effectiveness.
How noisy are air purifiers?
This depends on the model you choose, but it's obviously a big selling point for air purifiers to be at least quiet enough to sleep to. The products on our list range from a whisper-quiet 24dB to a rather noisy 52dB but it's worth noting that many in the lower range refer to when an air purifier is in its lowest, and least powerful, mode.
Joanna Lin
Wechat/Mobile : +86 15016043585
Email: [email protected]