Founded in Guangzhou in 2009, Olansi Healthcare Co Ltd is a professional manufacturer on air purifiers, disinfectant liquid generators, water purifiers, beauty products, hydrogen water generators etc. Healthcare products. Olansi covers more than 60000 square meters, owns more than 350 staffs, with turnover US$ 100 million in 2020. Olansi has been serving worldwide famous brand like Haier, TATA group etc. for a long time and have good partnership with worldwide customers.
Olansi air purifier workshop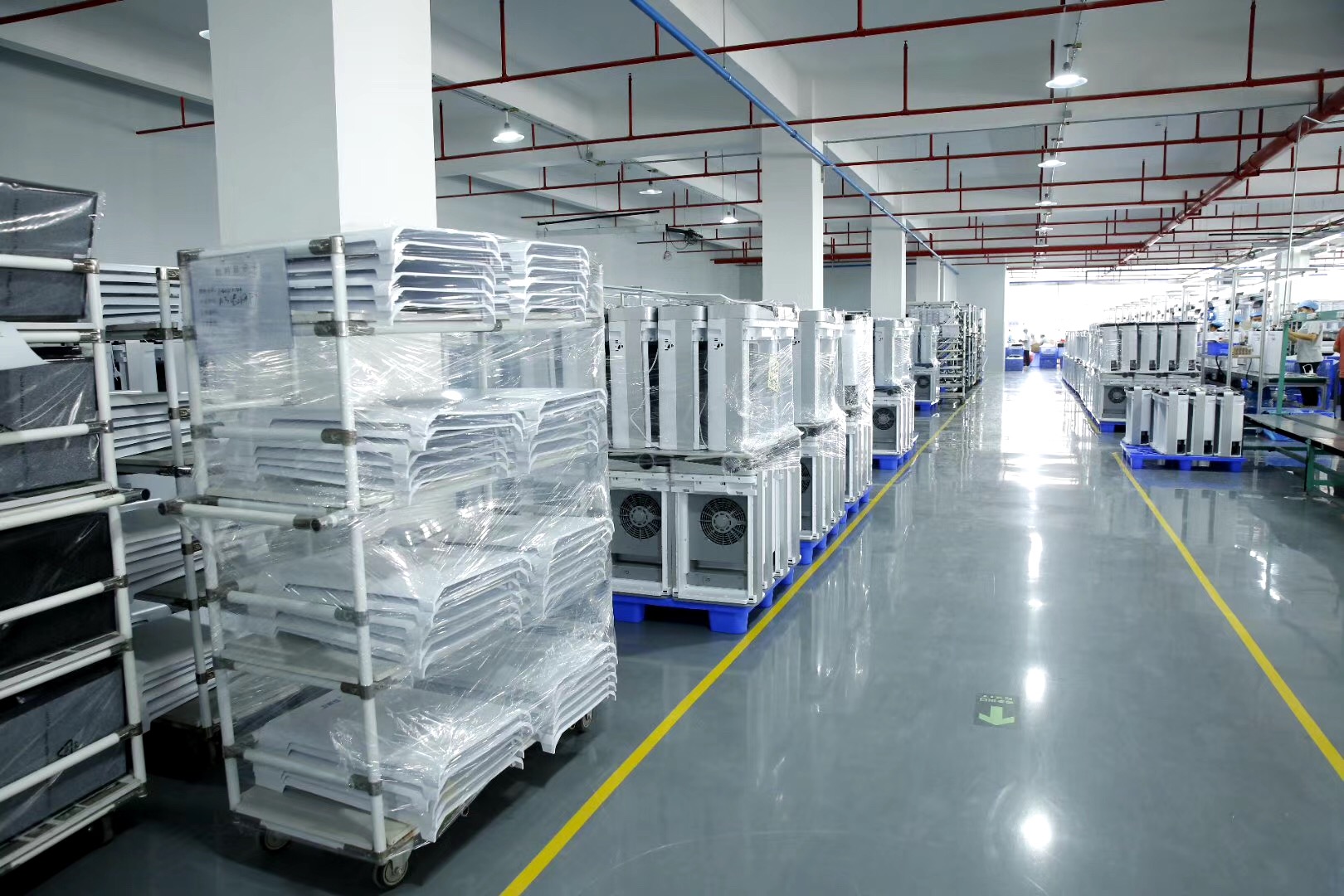 Today, we want to introduce air purifier operating principle.
Air purifiers, also known as air cleaners, air fresheners, and purifiers, refer to the devices that can absorb, decompose or transform various air pollutants (generally including PM2.5, dust, pollen, peculiar smell, formaldehyde, etc.) , Bacteria, allergens, etc.).
The air purifier is mainly composed of a motor, a fan, an air filter and other systems. Its working principle is: the motor and fan in the machine circulate the indoor air, and the polluted air passes through the air filter in the machine to remove various pollutants or adsorption. The air purifier will also be equipped with a negative ion generator at the air outlet (the high voltage in the negative ion generator generates DC negative high voltage during operation), which continuously ionizes the air to produce a large number of negative ions, which are sent out by the micro fan to form a negative ion air flow to achieve clean or purify the air.
Purification principle of passive adsorption filter type (filter purification type)
The main principle of the passive air purifier is: the air is drawn into the machine with a fan, and the air is filtered through the built-in filter, which can filter dust, odor, toxic gas and kill some bacteria. The filter is mainly divided into: particulate filter and organic filter.
Active purification principle (no filter type)
The fundamental difference between the principle of active air purifier and the principle of passive air purification is that active air purifiers get rid of the restrictions of fans and filters, instead of passively waiting for indoor air to be drawn into the purifier for filtering and purification. Instead, it effectively and actively releases purification and sterilization factors into the air, and the air diffuses to all corners of the room to purify the air.
Double purification (active purification + passive purification)
This kind of purifier actually combines passive purification with active purification.
Welcome to contact Olansi for desktop air purifier, floor standing air purifier, movable air purifier, HEPA air purifier, mini air purifier, car air purifier inquiry.
Olansi Family

Contact
Sammi Liang(Mrs)
Moblie/What's app/Wechat:+86 15089224562
SKYPE:sammi_olans
Email:[email protected]
Olansi Healthcare Co., Ltd
Website:www.olansi.net